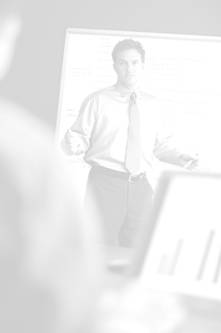 Our people
Globus Consulting professionals all have over 15 years of experience in their fields, most have 25+ years. All have experience of helping to implement the project advice delivered, not just slide-ware delivery. All staff have international experience and language skills. Our senior staff include:
Directors

Kenn Walters, CEO



32+ years experience in Strategy consulting with Consultants including Anderson, Gemini Consulting, META Group, PA Consulting, as well as strategic advisor to IBM, HP, Cisco, Toshiba, Nortel, Ericsson, Nokia, Alcatel, Motorola, Microsoft etc at board room and department levels. In addition experience as CEO and CTO including starting up Telco operations for 02 Germany, AT&T, HKT&T, ITT Global, DSC USA. Recently heavily involved in Design, planning and authorizing of several Smart cities and Smart technology and services globally. BSc, MSc and PhD in Computer Science and Telecommunications. Speaking three languages.

Ash Pal

Over 25 years experience in the ICT arena. Former General Manager and Senior Director at Microsoft Europe, Middle-East and Africa reporting to the EMEA President, VP at META Group (now Gartner). Ash enables organisations and leaders to realise their potential and accelerate growth. His vast experience covers organisation change, business model development and testing, team coaching, product and vendor management. Telco clients include King Abdullah Economic City, Knowledge Economic City, Saudi Telecom, Etisalat, Batelco, Wataniya, Vodafone, Cable and Wireless, France Telecom, Deutsche Telekom, Telecom Italia, TeliaSonera, TDC, Telenor and T-Systems. IT clients include IBM, Oracle, Intel, IBM, SAS Institute and SAP. He has worked with, advised, or consulted to over 60% of the world's top 20 brands.


Pranay Kohli





15+ years experience in ICT and telecoms arena, various positions with Ernst & Young Management Consulting (including global leadership of Mobility Strategy Practice at the Mobility Center of Excellence), Ericsson product management and corporate strategy, IBM Global Services and consultant to the European Commission. Recently heavily involved in alternate energy and renewable/smart energy projects. Business Administration (Stockholm University, Sweden), Fellowship at the Technical University of Munich (Germany), Master of Technology and Master of Science degrees from the Indian Institute of Technology (IIT) New Delhi (India). Speaking three languages.

George Lloyd Frost

An experienced executive with more than 35 years experience in the development sectors of Global ICT and Telecommunications companies including ITT, Digital Equipment, and AT&T as well as working as an executive for major corporations such as Shell International. A successful management record with specific skills in Corporate Knowledge, Industry Standards, Quality Management Programmes and Corporate Process. An articulate communicator working in four languages, based on the application of practical management methods, a keen sense of integrity and good interpersonal skills.

Martin A.H. Janssen

Over 15+ years of experience in sales & marketing and the roll out of cellular networks, GSM, GSM-R, DCS, UMTS in several countries around the world as well as passive network planning in the fibre optic / dark fibre ndustry. His experience includes site acquisition, civil engineering, project management, program management, crisis management and an in-depth overall knowledge of mobile as well as ( dark) fibre optic network roll outs. Specialization in acquisition, civil works & implementation of mobile networks on special projects like airports, hotels, congress centres etc. Crisis & solutions manager for resolving so called "non coverage areas" based on problem identification and negotiations with local and state governments to resolve coverage issues by making use of special designs and or alternate design and coverage solutions. Specialist in "on time" and "on budget" deliverance of projects. Speaking & writing three languages.

Philip Lord (Director Emeritus)
A wide-ranging and in-depth technical background lasting more than 30 years, from general engineering, computing - both on the supplier side and the user side - and analogue (TACS) and digital (GSM) cellular telephony, both on the Network Operator side and the manufacturer side, in various locations around Europe. Most recent was an intimate involvement in a successful bid for a mobile operator licence and the subsequent technical network design and vendor selection for the network infrastructure procurement. Following this multiple assignments on vendor selection and roll out issues for Operators across Europe and the USA.